Innovative Heat Exchangers
Strategic focus
Composites & Processes
Modeling & Simulation
Industries
Safran Aero Boosters(leader)
Acte
Technochim
V2i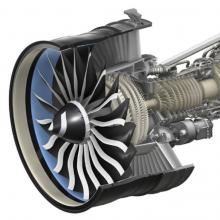 One of the major challenges for aeronautics is the reduction of engine specific fuel consumption by increasing the engine bypass ratio. This involves :
to use complex transmissions requiring greater oil cooling
to preheat the outside air with the energy recovered from the exhaust gases.
It is therefore necessary to optimize the performance and the control of heat exchangers
In this context, the aim of this project will be to develop new types of heat exchangers (air/oil and air/gas) made of aluminum and Inconel capitalizing on all the capabilities of additive manufacturing technology (Laser Beam Melting process).
This process should make it possible to generate geometries that cannot be realized by traditional techniques, and to design exchangers which are both lighter, more efficient and more easily adaptable to the engine casing than products currently available.