Compact opto-mechanical systems operated in Space
Strategic focus
Space Applications & Systems / Drones
Modeling & Simulation
Industries
AMOS (leader)
Open Engineering
GDTech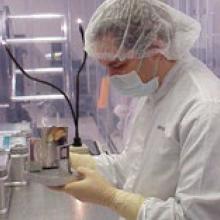 SW_SOCOEV project addresses the needs of the space market. In this project, the partners combine their expertise in numerical multi-physics simulation and characterization of behavior laws of materials like glue, and equipment testing and optical measurements, to meet new challenges in designing innovative opto-mechanical systems.
The company AMOS has developed a new product with instruments using aluminum alloy mirrors. This technique is well suited to the development of space instruments used in small mini-satellites. But today, nobody knows the maximum size reachable with this technology and, depending on this limit, the market will possibly expand to more ambitious systems with more demanding performance and larger markets.
Instead of building many costly and of larger size prototypes, and to measure their performance experimentally, the SW_SOCOEV project partners will extensively conduct this investigation work using numerical simulation.
To reach this objective, the capacity of numerical simulation solutions will be extended, especially the accuracy of modeling of assembly techniques (glue type), and will be validated by experimental measurements. By combining their expertise, partners can be among the first to offer a comprehensive dedicated tool for the design of high quality opto-mechanical systems.