Smart Adaptive-optics and Laser guide-star for medium-size Telescopes and Optical
Strategic focus
Space Applications & Systems / Drones
Industries
Amos (leader)
Redu Space Services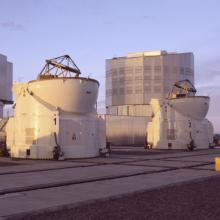 The SALTO project aims to develop an adaptive optics solution that is financially accessible to the majority of scientific observatories. To achieve this, the partners will adapt the adaptive optical technology with laser guide star already developed for large scale expensive telescopes to medium-sized industrialized telescopes (2 to 4 m).
Beyond scientific applications, this technology will also allow the development of an autonomous adaptive optics system for the promising market of optical space telecommunications.
This technology allows to counterbalance the atmospheric turbulence and to recreate an imagery almost as efficiently as in a homogeneous medium (vacuum for instance).