Strategic focus
Composites & Processes
Space Applications & Systems / Drones
Modeling & Simulation
Industries
FN Herstal (leader)
Etienne Bonne Fortune
Sobelcomp
Open Engineering
Numflo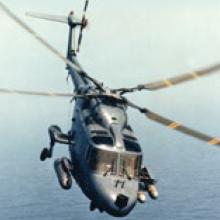 The objective of the project is to combine the competences of various Walloon partners to conduct research for the development of a Smart-Pod System : it refers to an embedded container for aircrafts, carrying a machine gun and 12.7mm guided rocket tubes .
This development will be done in parallel with the development of the viewfinder Hudi, launched by FN Herstal, and its functional connection.
Regarding Smart-Pod, the lines of research are: 
optimized aerodynamics, aero-thermal and acoustical design of the composite cell, 
a digitization of the control electronics,
embedded software, 
a new amortized cradle,
a new cartridge box, 
the necessary interfaces for installation and shooting of guided rockets, 
the integration of all these different components as well as validation tests for aviation standards.
The objective of this project is also to bring together SMEs with innovation potential around the FN Herstal Group, enabling them to grow and gain experience in the aviation industry.
Based on the success of this project, the research partners will remain for the qualifying stages, industrialization and production of the product. Marketing, through the global FN Group distribution network, will have positive benefits for the partners and will maintain and create jobs in this growing market.