Optimization of Aerospace Components Machining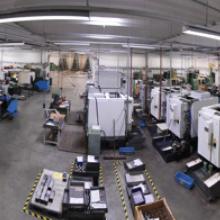 MOCKEL wishes to invest in its production equipment but also in its internal processes in order to improve its competitiveness. 
Following modernizations that occur in 2015, MOCKEL wishes to offer yet improved service to its customers through the acquisition of a 2nd turning and milling center (4-axis). 
Also, MOCKEL wants to improve work conditions by investing in 3 vacuum tables, in brand new LED lighting for offices and production halls and in Quality Management software. 
The adaptations should also ensure a sustainable workload that will secure jobs in the company in the long term.