Optimization of Aerospace Components Machining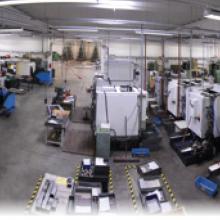 MOCKEL wishes to invest in its production equipment but also in its internal processes in order to improve its competitiveness. 
These modernizations will lead to a more productive and competitive company towards of its customers and this should allow a growth of the Aerospace turnover. 
These investments will also help maintaining jobs in the company and will ensure proper investments in training of a highly qualified workforce. 
This development in the "factory of the future" will allow MOCKEL to meet its customers expectations and to deliver perfect products and services in due time at reasonable costs.