Investment in Special Processes and Machining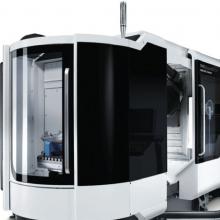 In the frame of the LEAP program (with SAFRAN), CAPAUL has been selected by Techspace Aero to provide bearings supports.
Several investments will be needed in order to meet the customer's requirements.  Those investments will ensure the company's growth and competitiveness up to 2021.  
The long term objective is to keep 50% of the bearings supports for the LEAP program : this would result in a new house-specialty for CAPAUL in the bearing supports market.  
These investments are also in line with the company's will to improve its added value by mastering new special processes and by assembling bigger components.