Intelligent Cooling System
Strategic focus
Space Applications & Systems / Drones
Modeling & Simulation
Industries
Techspace Aero (leader)
EHP
Nanocyl
Research bodies
Cenaero
Von Karman Institute
ULg
ULB
ERM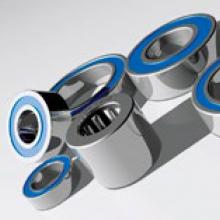 This project will identify and develop cooling architectures and technologies to meet the needs of future engines. Efforts will be divided into three main areas, each corresponding to a major evolution of needs and constraints:
thermal management: future engines evolutions will generate more heat sources whilst reducing the cold sources;
recovery system: the revolution introduced by the arrival of sealed joints in bearings casing enables the removal of ventilation;
power conditioning: engine evolutions will lead to change cooling requirements depending of the phase of flight.
Activities throughout the ICS project aim to :
Quantify cooling needs evolution;
Identify cooling architectures that meet new engines requirements,
List and select the cooling technologies,
Identify hard points / major risks associated with these technologies,
Solve or eliminate hard points through studies and partial tests 
Develop CAE tools that fit test data related to these technologies.