Additive manufacturing for light optical systems
Strategic focus
Composites & Processes
Space Applications & Systems / Drones
Industries
Any-Shape (leader)
Amos
Lambda-X
Lasea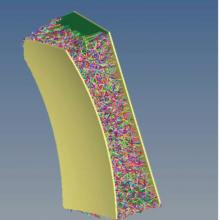 Within the FASOPT project, the Walloon SME's involved in the project aim to develop a new generation of optical systems for earth observation embedded on micro-satellites. 
These optical systems are designed and optimized to be manufactured by 3D printing technology (metallic and ceramic materials). This allows the production of very innovative shapes of extremely light mirrors integrating several functions.
The project also includes research elements to develop 'smart' surface coatings and treatments, as well as instruments to control new optical systems at lower cost.
The expansion of constellations of micro-satellites should be a promising market for the project partners.