Exploration of advanced sensors for innovative process monitoring
Industries
Coexpair (leader)
Radius Eng.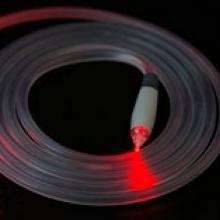 The urge of the aviation industry for a quick conversion to composite material requires innovative solutions.
In this context, the EASIPM project aims to accelerate the development of the manufacturing process of the composite and provide better control of its production, by direct measurement of parameters observed locally within the material during its production: local temperature, local pressure, and local constraints.
The ultimate goal is to be able, by a better understanding of the real profiles and location, to make rapid and appropriate feedback both during the design -to reduce the number of prototype development- and during production- to limit the number of rejected parts. This significantly reduces the time to market.
Sensors based on Bragg networks optical fibers will be evaluated in this project. The existence of fibers with concatenated network allows, moreover, to introduce various sensors via a single fiber.
These fibers are already known as local temperature, pressure and stress sensors. Their use as reticulation sensor is truly innovative, although already described in the literature. The positioning of these fibers in the composite material during production is also an important area of ​​development.