Strategic focus
Composites & Processes
Modeling & Simulation
Industries
Techspace Aero (leader)
Akka
Coexpair
GDTech
Optim Test Center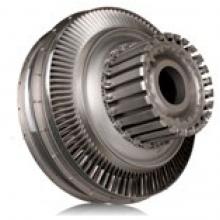 The main objectives of the E-COM project are:
to investigate different composite materials taking into account specific engine environments,
to be able to select the best compromise for a specific part integrated in the architecture of tomorrow's engines.
The selection of a material for its application to an engine component requires tests that are sufficiently representative of the forces undergone by the parts within the engine. This is a prerequisite to ensure the integration of technology in engine development.
The E-COM project will therefore also carry the ambition to gradually bring the technology to a level of validation demonstrating unequivocally the potential of the technology and concepts for future applications.
In order to have the widest possible field of investigation in terms of geometry, mechanical and thermal stresses, E-COM will consider the greatest number of possible applications. Some have already been evaluated in the APC project, others have been selected for their innovative and promising character.