Digital Armament Management System
Strategic focus
Space Applications & Systems / Drones
Industries
FN HERSTAL (leader)
GILLAM
HIPPEROS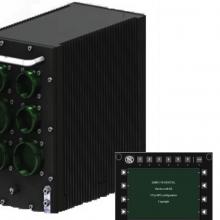 An industrial consortium has been put in place in Wallonia in order to develop a new competence : develop smart electronic devices that can answer to the DO178 (software) and DO254 (hardware) norms. 
Those norms give strong warranties on robustness and safety levels that are expected in Aeronautics. As a consequence, taking them into account from the development phase is a must when one wants to certify its products. 
The competence of each partner will increase progressively, up to the full mastering of those norms. 
The projects also targets a practical case : an armament management system used for helicopters and light combat aircrafts.