Composites Innovative Supply Chain
Industries
Coexpair (leader)
Sobelcomp
Pegard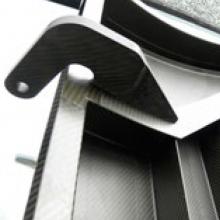 The project aims to develop new production's methods and new knowledge, new services and products in the composite molds field. The research phase will be concluded with a demonstration phase. 
The first major objective is to develop innovative processes for producing composite parts dedicated to the aerospace market with the following targets : 
Reduction of the production cycle and costs (-20%). 
Optimization of production tasks in order to require only highly skilled labor (automated preforming). 
A second objective is to develop knowledge and technologies in Wallonia in order to have the following capabilities: 
Offer new services for manufacturing set-up  (engineering); 
Design and build of large molds; 
To set-up a production line for small composite parts (for SMEs).