Total budget
1,1 M€ (R&D)
0,1 M€ (Investment)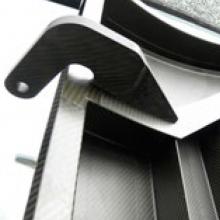 The Closed Mould Experts project has clearly a "More composite" scheme, supported by the SKYWIN cluster. The APC project considers indeed the use of the RTM technology and the technique of closed moulds.
The project mainly aims at increasing the level of knowledge of composite materials within the Walloon Region and at developing in the local environment a unique European competence for closed mould design. Those moulds are used for the fabrication of fibre-reinforced parts through resin injection (fabric, braids, ...).
The RTM (Resin Transfer Moulding) manufacturing technology is one of the effective production techniques from the mechanical and economical points of view.