Efficient Composites Technologies For Aircraft Components
Strategic focus
Composites & Processes
Structures, propulsion et sous-systèmes volants
Industries
Techspace Aero (leader)
European Metrology Systems 
Precicarb
GDTech
Research bodies
Cenaero
RWTH Aachen Univ.
Sirris
CEWAC
ULg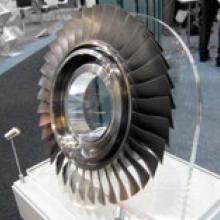 The project aims to develop the ability to design and manufacture using computer aided engineering (CAE), and to assembly and test Low Pressure Compressor (LPC) in a    one-piece configuration called Blisk.  
 
As leader of the consortium, Techspace Aero pursues through this project its innovative development in the field of high-tech components with high added value. Indeed, this project aims to align design capabilities, production skills, expertise of technicians with the  characteristics of new aircraft, particularly related to Low Pressure Compressor. The final goal is to integrate these architectures in the engines of tomorrow. These architectures require more loaded LPC stages, implying a better control of blade tip's movements to minimize leakage between stages. The introduction of Blisk technology will contribute to this target.
These high technology parts require to develop a new CFAO chain, which fits perfectly with the strategic axes of Skywin.
Face to environmental issues and the need to reduce the consumption of aircraft, the aviation market requires the integration of the most advanced technologies in order to reduce weight and improve performance.