Active Hydrogen Maser for Space
Strategic focus
Space Applications & Systems / Drones
Industries
GILLAM-FEI (leader)
POLMANS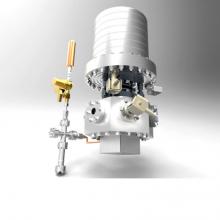 The project consists in the development of an embedded atomic clock. In GPS or Galileo navigation systems, atomic clocks that are onboard satellites are the essence of the system: they condition the accuracy of the geo-positioning. Those clocks are also used onboard various scientific satellites and essential to the success of the mission.  
In the SW_AHM project, the original idea is to develop  and build a brand new type of atomic clock : with small dimensions and low weight, this new atomic clock based on active hydrogen maser could be sent in Space. 
Compared with other current technologies, the proposed clock would propose a factor 3 in performance improvements.