Additive Manufacturing for Aerospace
Industries
Techspace Aero (leader)
Siemens Samtech
V2i
AMOS
 
Research bodies
CRM Group
UCL
ULB
Ulg
SIRRIS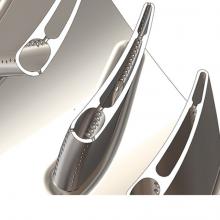 Additive manufacturing in Aerospace still represents a major technological breakthrough. The SW_AERO+ project is the first major project on this topic involving Walloon Aerospace industries.
The main target of the project is to develop knowledge and skills that will eventually control the full cycle of design and manufacturing, while respecting the constraints that are specific to aeronautics and aircraft engines in particular.
The project also aims at bringing together enough pertinent elements that will be needed to convince certification authorities and other stakeholders of the success and added value of this technological breakthrough in the Aerospace sector.