Smart Structures for Space Applications
Strategic focus
Économie des données, Intelligence Artificielle
Industries
SONACA (leader)
THALES ALENIA SPACE BELGIUM
JD'C INNOVATION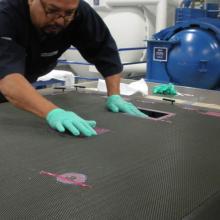 The project aims at the development of new concepts of smart panels for Space applications. 
The objective is to simplify satellites structures manufacturing by integrating new functionalities within the panels: this should result in cost reduction in assembly phase as well as weight saving. 
The project's consortium integrates an equipment manufacturer, a structures design specialist as well as a structures manufacturer. Putting all competencies together will lead to new and innovative concepts for future products with strong competitive edges on the market.