RSS, founded in 2007 by SES & QinetiQ Space nv, operates the ESA Redu Centre including tens of antennas and operational satellite systems.
ESA Redu Centre is considered as EU Critical Infrastructure and hence an ideal place to host space based activities, services and applications for Governments and Institutions with a high level of security and cybersecurity.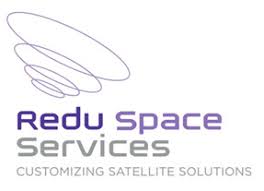 What are your needs in satellite communications?
a) Enabling Satellite Businesses, Innovative solutions. You have in mind services involving satellite communications, navigation and/or earth observation: Our value proposition involves secure communications tailored to customer needs including cybersecurity services to make sure the satellite network is protected to the highest standards.
Case Studies:
-GOVSATCOM-Mission Operations Centre: Redu is the core of the SES ESA GOVSATCOM PRECURSOR PACIS-1 project where the core satellite communications infrastructure such as the Mission Operations Centre, antenna teleport infrastructure is being validated and installed for for governments and institutions in Europe.
-Cybersecurity study and demonstrator: RSS is in charge of a study and first demonstration of key capabilities for ESA to identify the mission priorities and objectives for a future Cybersecurity Operations Centre. We are carrying it this out with the support of Thales and Spacebel.
b) Satellite Operations. You are interested in efficient satellite operations or a back-up: We can help you by Hosting and Maintaining & Operating your satellite communication infrastructure. We deliver top-quality 24/7 services for satellite communication systems and back-ups.
Case Studies: PROBA OPERATIONS, Earth Observation satellites, Hosting and maintenance: SES BACK-UP CENTRE
c) Payload IOT Solutions. You are looking for a leading company to carry out your In-Orbit payload tests: We are the European Excellence Centre for IOT with a successful heritage of carrying out more than 50 IOT campaigns.
Case Study: GALILEO Constellation In-Orbit Tests
Rue devant les Hêtres 2
6890 Transinne
Belgium
sales@reduspaceservices.com
Axes stratégiques
Économie des données, Intelligence Artificielle