The Centre of Excellence in Information and Communication Technologies (CETIC) helps companies to enhance software-based solutions and to integrate ICT innovations into their products, processes and services. CETIC continually develops its expertise through collaborative research projects involving regional and European actors.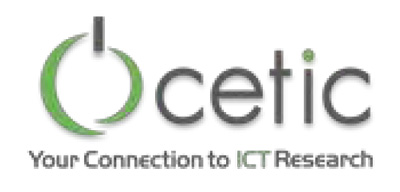 CETIC provides expertise in three complementary axes: software engineering, ICT technologies and embedded systems.
CETIC can support the Aeronautics sector with methods and tools
for developing high-quality IT solutions;
for Model Driven software engineering;
to enhance software reliability, safety or security;
for compliance with international standards, where software or embedded systems development life-cycle are impacted.
Aéropole Avenue Jean Mermoz 28
6041 Charleroi
Belgium
Axes stratégiques
Économie des données, Intelligence Artificielle
Activity Domains
Sensors
Embedded Software